THE ITALIAN KISS EXPO 2011 Feat. ERIC SINGER
Following the success of the "One Nite KISS, Waiting for the Boom" in 2009, to celebrate the forthcoming KISS Monster album and related new Tour, DeuceNews proudly presents: "The Italian KISS Expo 2011" featuring mighty KISS drummer Eric Singer!! Eric will be the special guest at the 2011 Italian KISS Expo at the Dancing La Montagnola in Campogalliano (MO) on December 2. Our friend Keith Leroux from KISSOnline will be also attending the event with the greatest Official KISS merchandise!Tribute bands Live4Win and JulietKiss will perform the hottest KISS songs, KISS dealers and Washburn Guitars booth will be there for you and more...
Date: December 2
Location: "Dancing La Montagnola", Campogalliano, Modena, Italy Via G.Garibaldi 57.
Doors open: 19:00
Admission ticket: €15
Bring transaction recepit at ticket office and will get your admission ticket.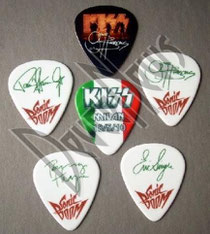 As a gift DeuceNews will offer to one lucky person among the ones who will be a ticket on presale a 5 picks set coming straight from Milan KISS gig in 2010, a $100 worth prize!! Other great give aways for all during the night.
We are also glad to announce that Master Music, the italian importer and distributor for Washburn Guitars, will sell at an astonishing price all 4 Paul Stanley's model, such as PS7000HB and PS7200B, PS1800B and PS1800CM (Cracked Mirror)!!!
Model               Price (€, Expo delivery)
PS1800B               640
PS7000HB             720
PS7200B               770
PS1800CM         1.140
For info and preorder contact us at deucedeucenews@gmail.com, limited quantities available!!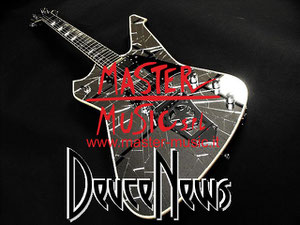 M&G with Eric Singer
Eric will be at KissOnline booth available to meet you.
Because we want this event to be a celebration for everyone, we have decided you will not have to pay anything more than the admission ticket in order to have the opportunity to meet and greet the legendary KISS drummer.
A queue will be formed at the entrance of the venue in order to let you access the table for the M&G one by one, you can get one autographed item per person and eventually take a photo with your camera if any and if time will allow it. Please note that the M&G is an opportunity we give you, not a right, time is limited and it is possible that given the high number of people someone will be unable to meet him. We apologize from now on, hoping for your understanding.
Eric will also be on stage to answer your questions and for few surprises ...